Discover 10 Steps to digitize your Club or Sports Property
Internet is today a tool that is used by the majority of the population around the world and over the years it has evolved in a way that it has become a necessary tool for people to study, work, read news or simply for leisure.
The Internet has become a global means of communication with which we can talk to people from other countries and even read news from all over the world. For an organization, not being present on the Internet or in social networks is like not being present directly and losing great communication channels since nowadays, most of the information that is sought is through this medium. Sports clubs want to attract an audience, both nationally and internationally, so it is very important that they use the internet to upload information about their matches and to publish photos and videos.
The 10 steps to digitize your Club or Sports Property
We will now develop 10 simple steps with which a sports organization or a club can digitize and take advantage of it:
1. Have an online marketing strategy
It is very important for a sports organization to be able to transmit the values of the club through its networks in order to attract its target audience. As in any marketing strategy, the so-called "8p's" of marketing must be followed.
Product
First of all, there is the product, in this case a sports club which must be somehow attractive to the public in order to attract new members. It must be valued the design, quality, technology, brand, services or availability.
Price
Secondly, there is the price, which should be as fair as possible in relation to what is offered. It is necessary to evaluate the pricing strategy, discounts, payment methods, fees, waiting times …..
Place and Time: Distribution
Thirdly, the distribution, for which it is important to know what facilities you have and what you can offer. Channels, coverage, variety, location, transportability, logistics, E-commerce, timetables …..
Promotion
Fourth, there is the promotion where social networks, the website and email are included as a minimum to promote the club on the internet.
Processes
Fifth, the target audience to which the club promotion is addressed. You have to define the process description, organizational support, contact roles …. i.e. the processes to be performed by your current and future customers making them as simple as possible.
Perceivable
To value the design, cleanliness, appearance of the staff, that is, the physical evidence in which the first contact with the customer is made, whether it is on-site, by call, on the networks or by e-mail.
Personnel
The culture of service, involvement of club staff, control, support, or how tasks are distributed within the club itself among its employees..
Productivity and Quality
And eventually the members, know how to treat them as they will be a very important point for the club, i.e. member satisfaction and loyalty, work for their cost reduction…..
2. Having a good team with well-defined roles
Surround yourself with professional people and specialists in each area of the club so that together you can achieve your goals. Internal communication in any organization is vital for everyone to pull together. In a club, two roles must be clearly identified:
The roles of the corporate area of the club
That is, administration, marketing, sponsorship, presidency ….. These are roles that carry out all the club's management and are in charge of sustainability and more corporate and institutional decisions. Their job is to design a solid sporting structure that can function independently under their supervision with the aim of achieving the best possible sporting results.
The roles of the athletic area of the club
Coaches, players, physical trainers, psychologists, nutritionists, physiotherapists, scouting or the sports management of a club are its soul, the visible part of the club, which is responsible for trying to achieve the best possible results for the team to grow in its regional, national or international competitions. Depending on the club's objective, achieving better or worse results on the sporting side will determine its growth.
3. Have a website
Today it is very easy to create a website which, if it is made with highlighting designs and easy to use can serve as a digital showcase where you can show the customer the most important things about the club. The clubs´websites are essential nowadays, it is their online communication channel along with their social media channels, but the website is possibly the most important channel, it is their letter of introduction, their first showcase, so the first impression is waht really counts.
4. Active Social Media Platforms
The most used social media platforms have always been Facebook, Twitter and Instagram being an ideal way to interact with users and also to reach a younger audience. Social networks should be complementary to the website and should also be linked to each other.
In recent years networks such as Tik Tok and even Linkedin are entering with force and have stabilized as essential channels of communication, each network with its own purpose.
5.Have your own club app
It serves as a social media platform that belongs to the club, so you need to take advantage of it. You need to show the most important and complete information of the club. In some cases you can make registrations and payments through the app, and also be able to have a free newsletter for users.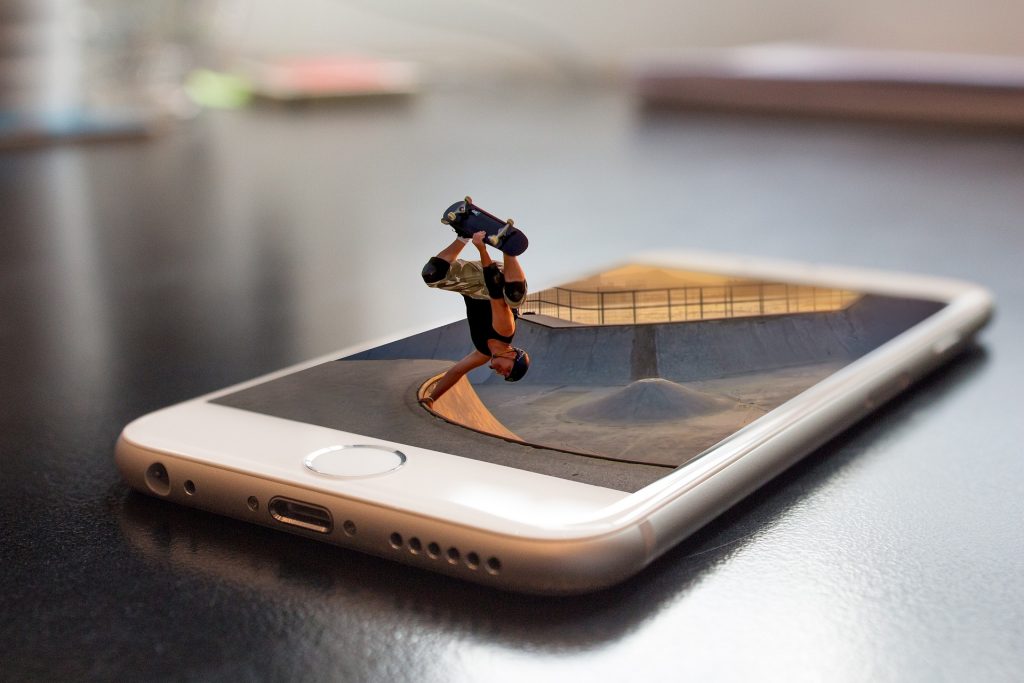 6. Using management tools to save time and optimize processes
There are different management tools that help to reduce administrative work and increase employee productivity as well as to have a better control of internal processes.
The most professionalized clubs already have management tools such as CRMs, i.e., systems for managing the relationship with their families, specially the ones with youth categories where you need to manage registrations, fees, communications, dates and management of matches, storage of information on the families of the players…
7. Proper use of your email
Besides social media, the club's website and the app, making good use of e-mail is another tool for reaching your club's users. With club email, you can send personalized messages to members and potential customers to make them feel important. The emails that are sent should contain more relevant information that is not published on the club´s social media channels, it has to be more personal information that adds value, not simple communications that can usually be done by Whatsapp through the coaches in different groups with their players.
8. Betting on visual content
Social networks are increasingly generating a greater impact so you should also teach audiovisual content through these with which you have to get "engagement" with users. YouTube is another social network which should be used by clubs to teach quality content which is effective and economical. It is recommended to upload about 2 videos per day and the length of these videoswill depend on the social network in which it is uploaded, for example, a video in an Instagram story will not have the same duration as a video on YouTube, nor will it be done in the same format. Each channel has its function, and you can talk about the same topic but communicate it on different ways in each platform.
9. Focus on hardware to improve performance and analysis
Technology is here to stay and help in the execution of different processes. Regarding the sports industry there are already many products such as devices and sensors to measure different aspects which can help athletes, coaches and physical trainers of different sports.
Having some of these hardware can collaborate with the improvement of training processes, performance and data analysis of sports clubs.
Hardware examples
FieldWiz. It is a GPS that measures data from athletes during training and matches. It can measure heart rate data, distances traveled, speeds, energy expenditure, among many others. It is suitable for outdoor sports players such as soccer, rugby, field hockey and baseball.
Xampion. These are insoles that are placed inside the shoes in order to track the technical and physical performance of soccer players more accurately.
PIQ. It is a small computer that analyzes on-the-fly data such as strength, speed and precision of athletes. This hardware can be used for tennis, boxing, skiing and even surfing players.
Flexstronger. It is a machine that with the help of laser precision helps to take data during weight lifting from any muscle at the same time. This device is used for all types of athletes who perform any type of weight lifting.
10. Be always innovative
It is very important to look for the latest trends and be constantly changing to improve your club's services to attract even more attention from members and potential members. Staying the same can often lead to customers getting bored, because nowadays people want more and more new things.
These are the 10 most important steps to digitize a sports organization, but there are many more. If you are thinking about digitalizing your club, we recommend you to use Clupik . With a customized app, its own website and management tool, Clupik is the #1 solution to improve your club's communication and management. Thanks to Clupik's tool, clubs start their digital transformation process. They manage to increase their revenue sources, optimize the time of club managers and enhance the club's brand image and visibility. The internet is used all over the world and people nowadays look for everything through this medium, so if a sports entity is not present in social networks, website, application and web page, it will be very difficult to get a good visualization. .