What can a Bachelor in Sports Management do for you?
Just as the sports industry continues growing, at the same time it continues to demand sports managers with specific background in this industry. Due to the fact that nowadays, sports play a very important role in society, specific careers in this industry have been created to train the best professionals in this area with all the knowledge required to carry out a good administration. Sports management is a clear example of these new careers, which deal with business topics that focus directly on sport and leisure, as the Bachelor´s degree in sports management that I am currently pursuing.
What is Sports Management all about?
Sports management is a term in order to describe the necessary actions within sports to maximize the profit that an organization pursues. Different areas within the sports industry are carried out, such as administration, finance, marketing, communication, law, people management, history, accounting, among many other important topics for professional life and career development.
On the other hand, to complement your education, many universities offer internships, so that you can put into practice all the knowledge you learn throughout the 4 years of your bachelor in sports management.
What can a Bachelor in Sports Management lead to?
After finishing college studies, as an sports manager, you will end up with several important skills for your professional future such as good communication, leadership, decision making and most importantly, teamwork. With all this, the manager will be prepared to perform activities that an administrator performs such as: planning, organizing, directing, executing and controlling everything related to sports companies such as sports facilities, sports clubs, sports companies and many others. The sports manager will be prepared to solve any situation that appears around sports, in order to create programs that promote sports or physical activity either recreational or for competition, support athletes throughout their careers and may also be linked to companies that are responsible for negotiating the sporting talent.
In a club, managers play an important role as they are responsible for important decisions such as hiring coaches and transfer players, as well as knowing how to manage financial balances and many other issues, this is the main reason why it is required to have knowledge of various topics, both at a corporate and athletic levels.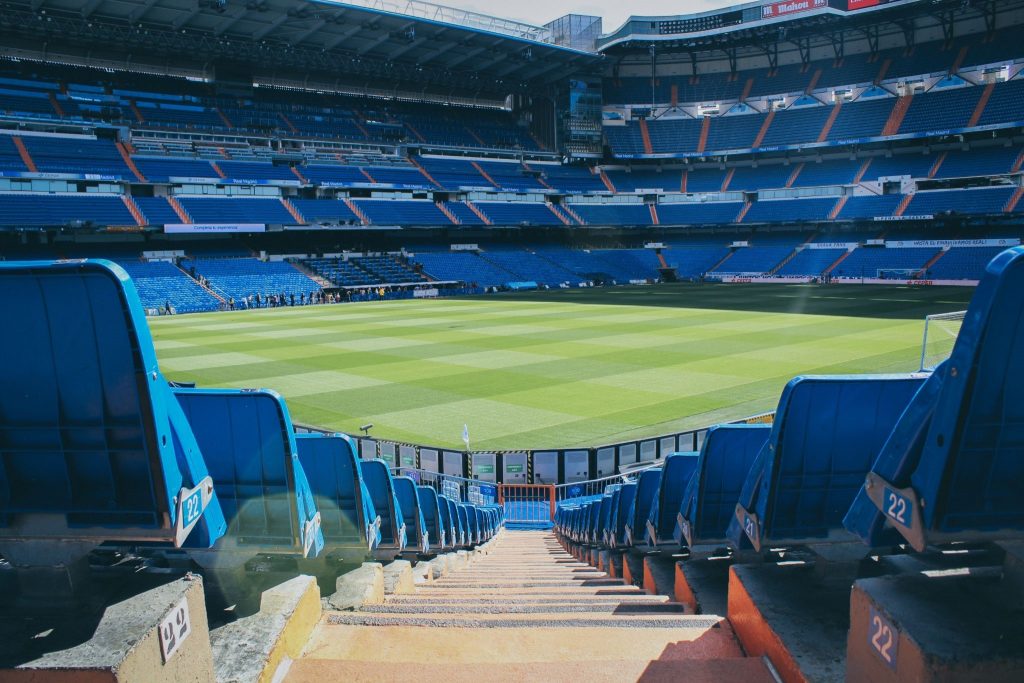 My experience during the Bachelor in Sports Management
In life you have many different choices to make, but one of the most difficult decisions in live is to choose which college degree to choose and where to do it, in my case choosing the career was never a problem, on the other hand, I did not have enough information to know where was the best option to study. Now with Impulsyn you can find much easier all the information of the best academic offers in the sports industry and also be in contact with the best professionals in this sector. In my case, before finishing high school I already knew that I have always liked business and sports. With the Bachelor in Sports Management I found the perfect combination of these two likes, so from the first moment I was sure this was the path I wanted to follow and over time I am confirming it. As it is almost a new bachelor, many people do not know too much about this yet and this is the main reason why I am going to explain about the Bachelor in sports management and all the aspect you need to take into consideration.
What is the Bachelor in Sports Management at the Universidad Europea of Madrid like?
Being clear that sports management is a great opportunity to study, another important decision to consider is where to do it. In my case this was very difficult to decide, but clearly you could tell that the United States and Europe were good options due to the support and professionalization of sports in these two countries.
How much does a Bachelor in Sports Management cost?
There was a huge difference regarding the prices between these two countries and this was a key factor in the final decision. In the United States we can find universities that offer a bachelor in sports management with prices starting at $40,000 per year, while in Europe there are very good universities with a more economical cost of €10,000 per year.
Where can you study a Bachelor in Sports Management?
Another factor that influenced my personal decision was that in Europe there is much more support for soccer, something that personally called my attention, starting because Europe has the best leagues, with the best players and the best sports managers. Because of the language, the lifestyle, the opportunities and many other things, I knew that Spain was the best option. What could be better than studying where three of the best soccer teams in the world are located? And also that the university where I´m currently studying has a very strong link with Real Madrid professionals.
All these aspects were very important when I made the decission regarding the country to go, the city and the university. Finally, after analyzing all these variables I decided that studying in Madrid, in Spain, at the Universidad Europea was the best option for my university career.
How to network in Sports Management?
Since I started studying my Bachelor in Sports Management, I can say that from the first day I met very nice people, of different nationalities which is very important, as you learn different cultures and all this helps you to improve your networking, knowing that this is a must within the sports industry. Companies and sports organizations don´t hire you, but the people working there is the one who do.
We have had a very good relationship with all my classmates since the very beginning, having the same passion for sports makes the atmosphere in class much more pleasant because we learn from each other's knowledge and the different realities in their respective countries.
On the other hand, we have professors who are professionals in the sports industry, who know a lot about the subject and many of them are also professors at the Real Madrid Graduate School. This network helps us to live much more closely how the working life of the best managers in sport is, thanks to the talks we attend, the visits we make and the experiences they share with us.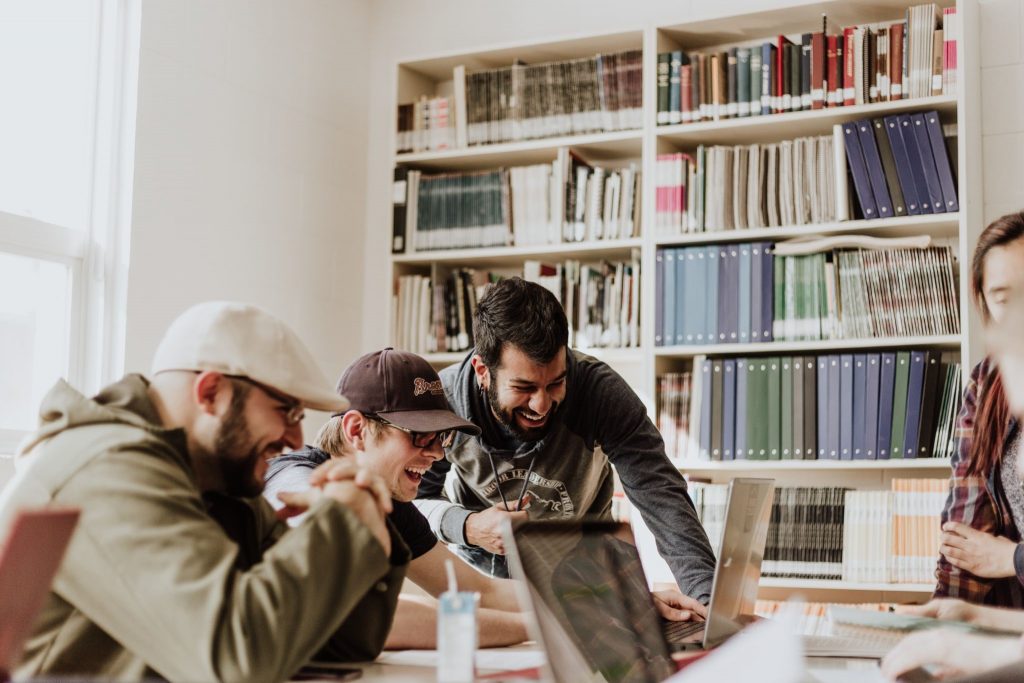 What is the day-to-day life of a Bachelor in Sport Management like?
As a student of sports management at the Universidad Europea, you are part of the "Círculo de Gestores de Madrid" (Sports Managers network in Madrid), where you take part in lectures and classes with professional managers in Madrid. Classes are held in 35,000 square meters of first-class sports facilities and state-of-the-art laboratories, which makes learning much easier for us.
Trips are organized to the best sports facilities, such as golf tournaments, fitness centers and important offices & sports facilities, with the idea of getting to know more about their administration and planning.
In spite of the COVID-19, the classes have adapted to this situation and have maintained the face-to-face lessons with limited capacity, which has allowed us to continue learning and gaining new experiences, something that has not happened in almost any other country, which is why I consider this an important aspect to take into account at this current time.
Best internships for sports management
Nowadays, we all know tthe importance of internships for students, as they are a key element to gain experience, to put into practice what they have learned in class. The university has very important agreements and opportunities for all students in relevant national and international companies such as the Comité Olímpico Español, el Consejo Superior de Deportes, Mutua Madrid Open, KPMG, the Spanish tennis Federation, Holmes Palace, Sanitas or the Spanish Footballers Association (AFE).
Thanks to the collaboration between Real Madrid and Universidad Europea, you will be in contact with professionals, contents and exclusive events of the Graduate School that offers some of the best sports graduate programs in the world, where you will be able to complete your training with a master's degree of specialization.
Life in Madrid
Having already passed two years since I began my Bachelor in Sports Management, I have realized that the decision to come to Madrid was the right one, it is a very nice and safe city, where you can visit every corner of the city and enjoy your student life. There are so many places and things to do like visiting museums, walking around the city, going to the Retiro Park to practice sports, you will never get bored and you will always have a new place to visit.
People are very friendly and you will also meet new friends from different parts of the world which is what makes Madrid such a unique and special place. It is a student city, where you have many advantages, discounts in tourist places, promotions in events and most importantly a very low cost for public transportation, which is considered one of the best in Europe. In addition to all this, this city always hosts sports events where you can apply to be a volunteer and continue increasing your experiences in sports.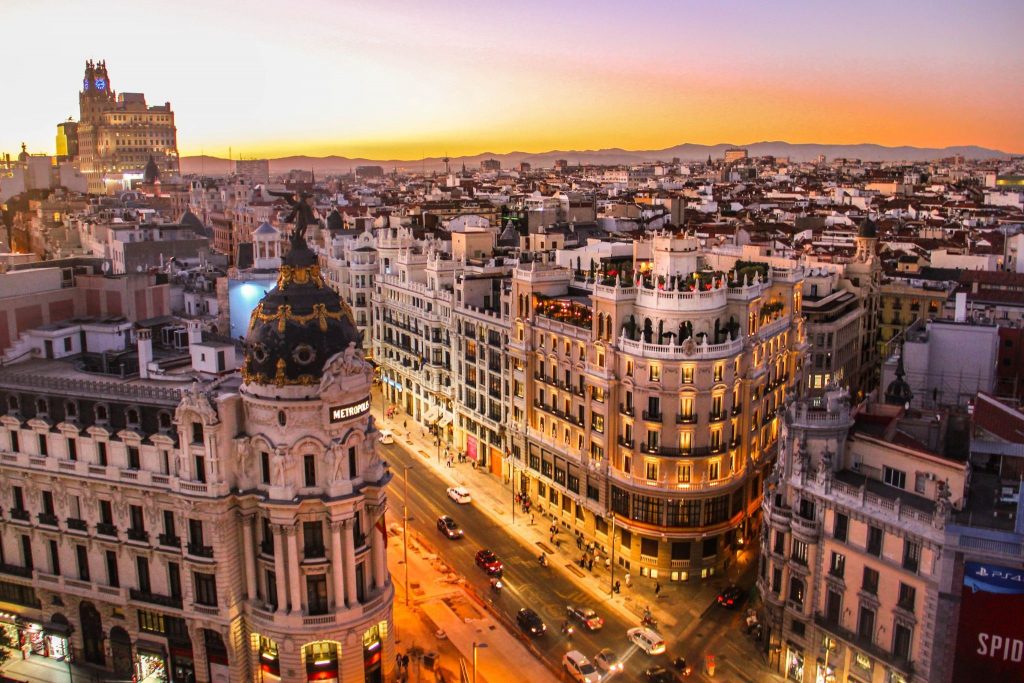 How to get a job after your Bachelor in Sports Management
People who want to work in the world of sports should have a global profile of knowledge in the areas of marketing, administration and finance in order to have a wide network of sports job opportunities all around the world. Therefore, the sports jobs with more opportunities are:
Managers regarding sports facilities who are responsible for bringing profit our of the facilities the days that games don´t take place, which mean, most of the days during the regular season. In the same sports facilities, sports events can be organized, in which the manager will be responsible for planning the event and solving any problem.
Head of Athletics: The job consists of planning and controlling the entire sports program of a club, they must also decide the team's budget and be in charge of deciding the transfers at the end of each season.
Scouting: One of the jobs that are in the list of options is to be a scout of a professional team, where you have the responsibility to evaluate and analyze the performance of the players with the idea of improving the performance of the team with the incorporation of new talents that were previously analyzed by the entire team of coaches.
Corporate roles within the sports industry: Other tasks for people working in sports administration are: organization of sports events and competitions, management of human talent in sports entities, advising on laws and sports law, creating projects for the benefit of public sports, representing professional players, communication, sponsorship, sports marketing and many other important jobs.
Sports jobs roles will continue growing at the same time that this industry keeps professionalizing and hopefully in the future people who decide to work in this degree will have limitless opportunities. Now with Impulsyn, while you study and finish your studies you will be able to find the best sports internships and some sports jobs with leading sports companies for professionals in the industry, at the same time you can create an important networking in the sports world.
Why should you study a Bachelor in Sports Management?
Sportd have the power to change the world and unite people towards the same passion, it brings people together and is one of the key points that bring closer a whole country. Sports shopuld never be just a mean to become a professional athlete, but a tool to do great things to have a better world.
With the professionalization and growth of sports, more professionals will be required to carry out the management in this fields, professionals who will need to get a huge knowledge and experience in business and sport. This is why the number of people wo want to study a bachelor in sports management is increasing.
Due to this sport demand, several undergraduate and graduate programs have been created by different universities and graduate schools, with topics related to this industry. New market opportunities are one of the main reasons, where sport has generated a very important role in innovation and new ventures. The new vision of the sports industry and how global it is becoming, is what will help you understand in a better way how business and management works in in this current stage.