Adidas World Cup Football Boots review
When were the Adidas World Cup Football Boots created?
The Adidas World Cup boots are one of the most characteristic football boots of recent years. They were created in the early 80's, in 1982 to be exact, and despite the fact that almost 40 years have passed since they were launched on the market, their design is almost identical to what it was back then.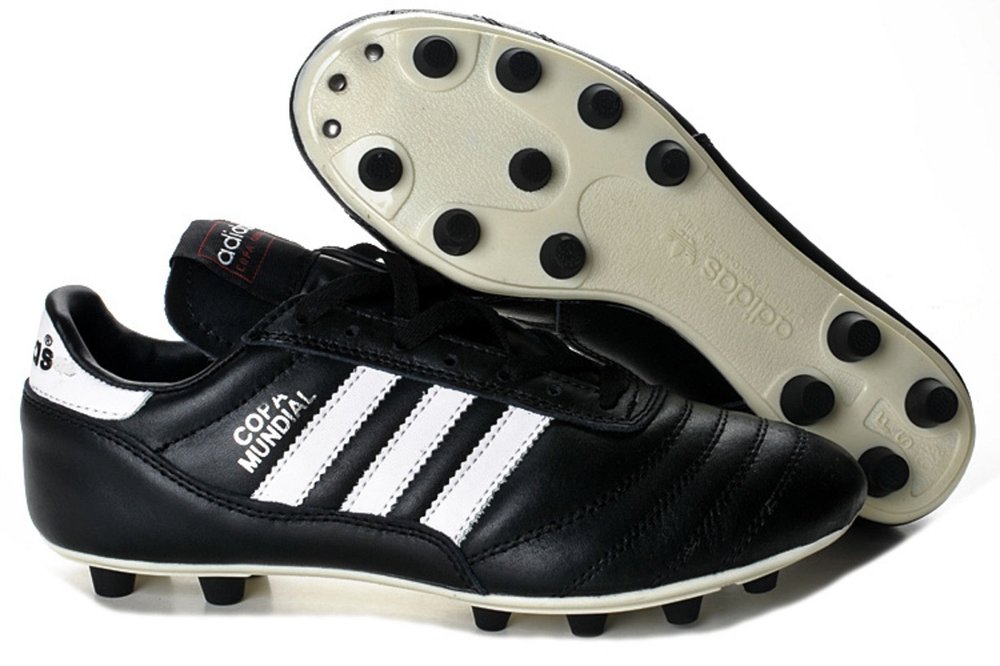 Features of the Adidas World Cup Football Boots
Narrow sole with molded lugs that help give stability to the player, so traction is greater.
The midsole helps to cushion better, it is no longer made of rubber and is now made of foam.
Kangaroo leather that adapts perfectly to the foot, which helps in precision in the touch of the ball.
Tongue with foam that helps to hit the ball better, preventing the laces from pressing on the foot.
Outsole for dry natural grass fields.
Advantages of the Adidas World Cup Boots over other Football Boots
Adjusted price: The world cup usually has a cost of 150 €, but you can find it now for 100 €.
The World Cup is a boot that never goes out of fashion. As mentioned above, it is almost 40 years since its birth and has already been used by thousands of generations of footballers around the world.
The kangaroo leather forefoot helps to better control the ball.
Unique design and durability, used by great idols of all times.
Before buying the Adidas World Cup football boots you should know this
What is the difference between the Adidas World Cup boots and the rest of the football boots? Why have the Adidas World Cup been on the market for 40 years? You can find out all this through the following video from our colleagues at Fútbol Emotion.
Final conclusion: Is the Adidas World Cup the best football boot ever?
The boot was launched on the market in 1982, the year the World Cup was played in Spain. Thousands of generations of soccer players from all over the world have used it and it does not go out of fashion, which is undoubtedly one of the keys to its infinite success.
In the more technical section of the product we highlight its kangaroo leather that molds to the foot making it a soft and adaptable boot, perfect for technical players!