The 5 things that any Business can learn from Sports
As ironic as it may seem, many of the leading countries in the sports industry are many of the worst managed countries when it comes to the business world, and they still have a lot to learn from the world's leaders, especially the best countries in the world to work in. Many will wonder how such a huge gap can still exist.
The sports market worldwide
But which are the best countries in the world to live in? which are the best countries in the world to work in? or. which are the best countries in the world regarding education? The best countries in sports are far from being the best countries in employment and education.
There are countries with great corporate professionals in sports, both men and women but with almost no employment opportunities in the industry. If a country has great athletes but people are not aware of it, what is the point?
Let's imagine that a country stands out for having the best athletes in history in soccer but let's imagine that there is no one working in the soccer industry, how can we get the best out of them? Sport belongs to its athletes, but if there is no professionalization of the sports industry, the possibilities are reduced and the potential for development decreases.
Employment and Sports
On many occasions, the sports world has nothing to do with the management of a country and its companies. In a company such as a club, an academy or a federation, it is always necessary to differentiate between two areas: The sports area and the corporate area.
After having worked in many different areas of the sports industry, both in the sports area as a soccer player and coach, and in the corporate area in different departments of marketing, sales or business development in soccer clubs and sports product companies, I pretend to share with you my humble point of view and the key factors or aspects that the company should learn from the world of sport, that is, the determining aspects that the businessman or politician of a country should learn from both, the best athlete and the best manager of sports entities.
Today we explain the 5 things that the business world can learn from Sports.
1) How to lead a sports project: Preparation vs. Improvisation
In sports, every season, championship or tournament, involves an extremely careful preparation in detail that is carried out through a long and hard pre-season. How to carry out a sports project? Everything is planned many months in advance. Moreover, without going any further, there are institutions and sports clubs that have several entire departments devoted solely to planning and composing the members of the team that will be part of the sports project.
In the company, improvisation is a dynamic to follow, companies that plan without having resources, people who are in charge of groups without having practically no social skills or projects that are faced without adequate execution time.
2) Personal Commitment Vs Passion
In the world of sports, it is only through vocation that a great athlete can built his/her dreams. In 90% of cases, an athlete is passionate about what he does and his commitment to his sporting discipline is unquestionable. In the company, commitment is generally absent. The moment you complete your workday, you run out the door, and this is caused by a lack of passion and commitment to what you do, not only a lack of commitment to your employer and even your boss, but a lack of commitment to yourself.
What is the key to success? Who are the best professionals in the world? The best athletes in history, as well as people who have succeeded in other industries, are people who have invested many hours in themselves, people who have worked very hard to get where they are. No one has ever guaranteed them anything, but they have always been aware that by investing more hours than the rest, they would have a better chance of getting there. All of them have something in common, and that is that they have believed in what they do, in their passion and have given everything to fulfill their dreams. We can say that this group of people have turned their dreams into their goals.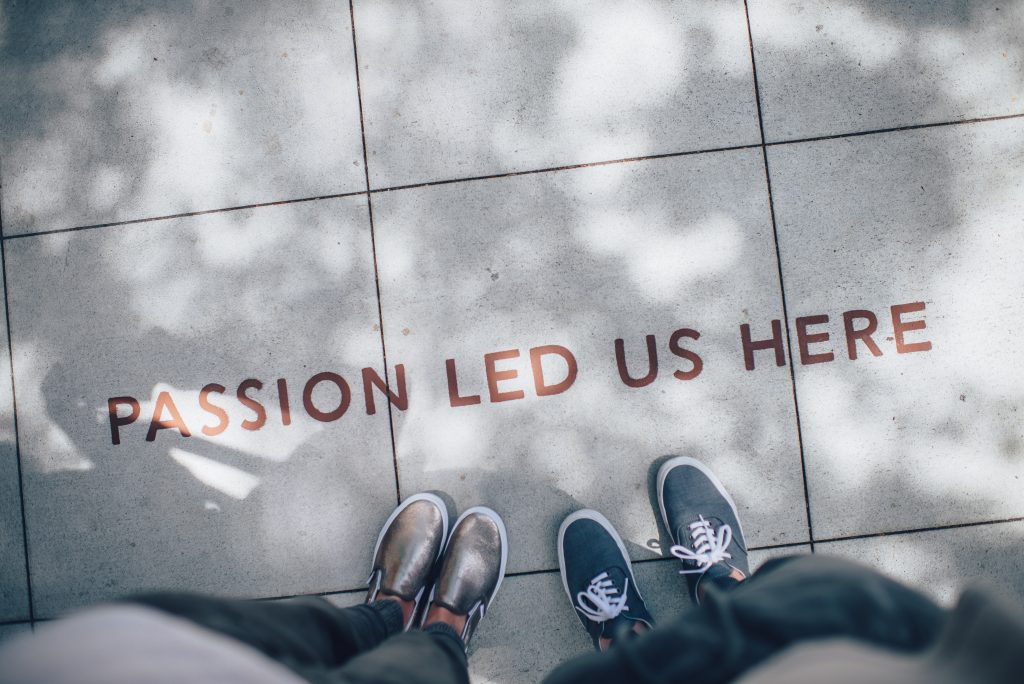 3) What are the main goals of Sports?
Sport and the values it transmits to us from an early age, such as perseverance, friendship, effort and the spirit of self-improvement, go hand in hand with talent and make a difference when it comes to setting objectives and goals.
In many companies, objectives are conspicuous by their absence and workers get carried away. Deadlines and annual deadlines can be counted on the fingers of one's hands.
On the other hand in sports there are collective objectives and individual objectives, but any competition determines a winner and a loser, so despite the involvement and commitment of the athletes there is always an indicator that determines whether or not the objective has been achieved.
4) The Recruitment process: How to manage Talent in Sports?
In sport, talent is a differentiating factor and there are tremendous selection processes to make new signings every season, there are many parties involved in the process of incorporating an athlete to a club or sports organization.
In the company, Human Resources is a cost to be reduced in which practically no economic or human capital is invested, so that the performance that a newly arrived worker can offer can never be comparable to that of an athlete. Many small and medium-sized companies do not have human resources departments and it is the partners or managers themselves, without specialized knowledge in the world of recruiting, who carry out the processes. Obviously it is important that these people can meet potential employees and meet with them, but there should be people specialized in recruitment to help optimize and lead the entire selection process.
5) Leadership and its importance
Being a boss is very easy, but being a good boss is very difficult. In sports, the coach is usually the leader, and I say usually because there are exceptions everywhere. The coach is the person with the challenge of getting the best out of each athlete and with a capacity and emotional intelligence that allows him/her to adapt to any situation; in the company, the boss is the person who is in charge of a team of people, but who often confuses hierarchy with leadership.
Being a leader is not about being the best prepared person or having the best skills, being a leader is simply about getting the best out of each member of your team to make it work.
It is all about passion, dedication, hard work, preparation, perseverance, personal commitment, leadership and talent. Essential values in any sporting discipline that are not as important or taken into account in the business world.